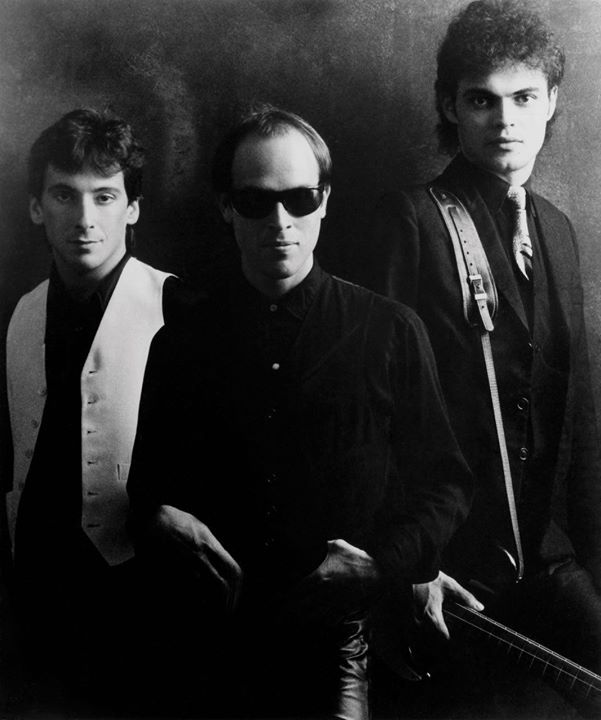 Come see THE KINGBEES perform at Record Surplus in Los Angeles on Saturday, September 26th at 8:00 p.m. Admission is free.
The Kingbees, a spirited rock trio fronted by singer/guitarist Jamie James, developed a new wave rockabilly sound and released their self-titled debut album in 1980. Along with such bands as Stray Cats and The Blasters, The Kingbees revived rockabilly onto the 80's pop landscape. Their stripped-down,just plain fun single "My Mistake" became a hit nationwide.
With the reissue recently in 2015 of their first album, the band is set to reignite their fanbase and lovers of rock in general. Fans can find the new CD, released by Omnivore Recordings for the 35th anniversary of The Kingbees debut, along with a selection of original vinyl records by The Kingbees, at the September 26th show at Record Surplus.
Known as "the last record store", Record Surplus is celebrating its 30th anniversary this year. Record Surplus, the largest independent record store on L.A.'s west side, was named "Best Record Store 2014" by LA Weekly, and voted "Best Records and CDs 2014" by LA Hotlist.
RECORD SURPLUS
12436 Santa Monica Blvd., Los Angeles, CA 90025
(at the corner of Santa Monica Blvd. & Centinela Ave.)
310-979-4577
http://www.recordsurplusla.com